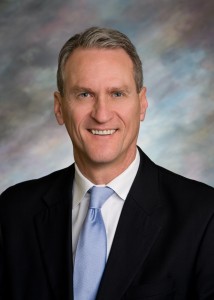 Letter from Governor Daugaard:
This June, District 4 voters have the opportunity to vote for a proven leader to be their State Senator.
Val Rausch is a good friend, and I have known him since he was elected to the legislature eight years ago.  From his first year in the legislature, Val has distinguished himself as a leader for South Dakota values like hard work, self-reliance, and frugality.
Val has led the fight to keep South Dakota a friendly place for business.  He is pro-life and a reliable friend of Second Amendment rights.  He supports our state's fight to overturn Obamacare.  And he understands that our state, like every family, must live within its means.
It's no surprise that Val's peers elected him as Speaker of the House, the highest-ranking member of the legislature.
District 4 should be proud of Val Rausch.  I hope you will cast your vote to send him back to Pierre to continue to work hard for South Dakota values.
Dennis Daugaard, Pierre
A letter about the Second Amendment:
I've received a flood of phone calls and emails from the concerned friends and citizens of District 4. Recently a postcard labeling me "anti-gun" was circulated. I have always been and shall remain a man who is accessible to the people that I am proud to serve. It is with a heavy heart that I must respond to the blatant lies and trickery that was used to deceive you, the residents of District 4, into believing I am anti-gun. This is absolutely untrue.
Concerned, I, along with numerous District 4 residents, researched the origin of the group behind the postcards. I went directly to the most respected organization fighting for second amendment rights, the National Rifle Association (NRA). Kris Koenen, an NRA employee who researches and helps assign letter grades to legislators based on their voting accountability said, "this organization responsible for the mailing has NO affiliation with the NRA". He also shared opinions that the group is "3 guys in a woodshed in Colorado, nothing like the NRA". Closing with "Representative Rausch you have an A- rating with the NRA."
I am an avid South Dakota hunter, have my concealment permit and am a proud NRA member. I will continue protecting the 2nd amendment for District 4.
Hello everyone!
We  finally have a Facebook Page! http://www.facebook.com/RauschforSenate
Checkout our page, we'll post campaign pictures as we get them and keep you up to date with what's going on in Pierre and along the campaign trail.
Make sure to "Like" our page!