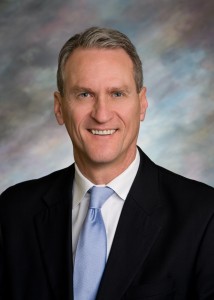 Letter from Governor Daugaard:
This June, District 4 voters have the opportunity to vote for a proven leader to be their State Senator.
Val Rausch is a good friend, and I have known him since he was elected to the legislature eight years ago.  From his first year in the legislature, Val has distinguished himself as a leader for South Dakota values like hard work, self-reliance, and frugality.
Val has led the fight to keep South Dakota a friendly place for business.  He is pro-life and a reliable friend of Second Amendment rights.  He supports our state's fight to overturn Obamacare.  And he understands that our state, like every family, must live within its means.
It's no surprise that Val's peers elected him as Speaker of the House, the highest-ranking member of the legislature.
District 4 should be proud of Val Rausch.  I hope you will cast your vote to send him back to Pierre to continue to work hard for South Dakota values.
Dennis Daugaard, Pierre